Com & Sens is realising self-sensing filament-wounded pressure vessel technology using embedded DTG sensors
Sensing your Composite Pressure Vessel (CPV), Simply Makes Sense!
The concept of a self-sensing composite pressure vessel (CPV) is in fact very simple. It is based on combining composite pressure vessel technology and embedded sensing technology to monitor the actual in-situ condition of the vessel. By integrating special fiber optic sensors (DTG®s), it is possible to learn exactly how the vessel behaves during its complete lifetime.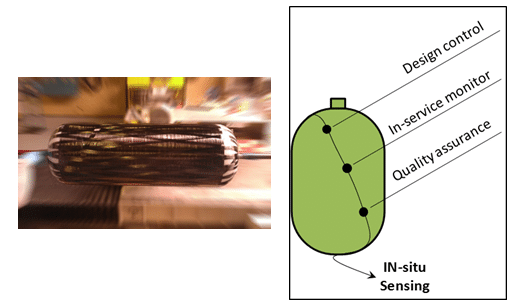 Click here to read the entire report.