FBGS returns to exhibit at the well-attended Measurement Fair (Hall 1, booth# 1-562) of the Sensor & Test 2017 show in Nürnberg, Germany from May 30th to June 1st 2017. The show constitutes the prevalent international platform that brings together the latest and most concentrated innovations, experts, and vendors in the sensing field. Among the 500+ exhibitors that spread out in 3 separate halls, FBGS will continue to attract an increasing level of interest from loyal customers and prospects, who express eagerness to explore FBGS' core technology, as well as the new demonstrations that highlight its marque high-strength Draw Tower Grating (DTG®) fiber optic sensors. Among the planned demos are:
An automotive composite control arm with integrated multiplexed fiber optic sensors. Strain, bending and torsion effects can be measured, while adding minimal weight to the composite structure.
A live demonstration of our temperature sensor products showing the unique options of measurements that DTG® sensors can provide. Distributed temperature profiles are for example enabled contributing to various industrial applications including process control and safety management.
For your information, our senior technical staff attending the booth will be available to discuss your sensing needs as it relates to our offerings. For further enquiries and to secure an appointment with our staff, please feel free to contact us ahead of time at info@fbgs.com.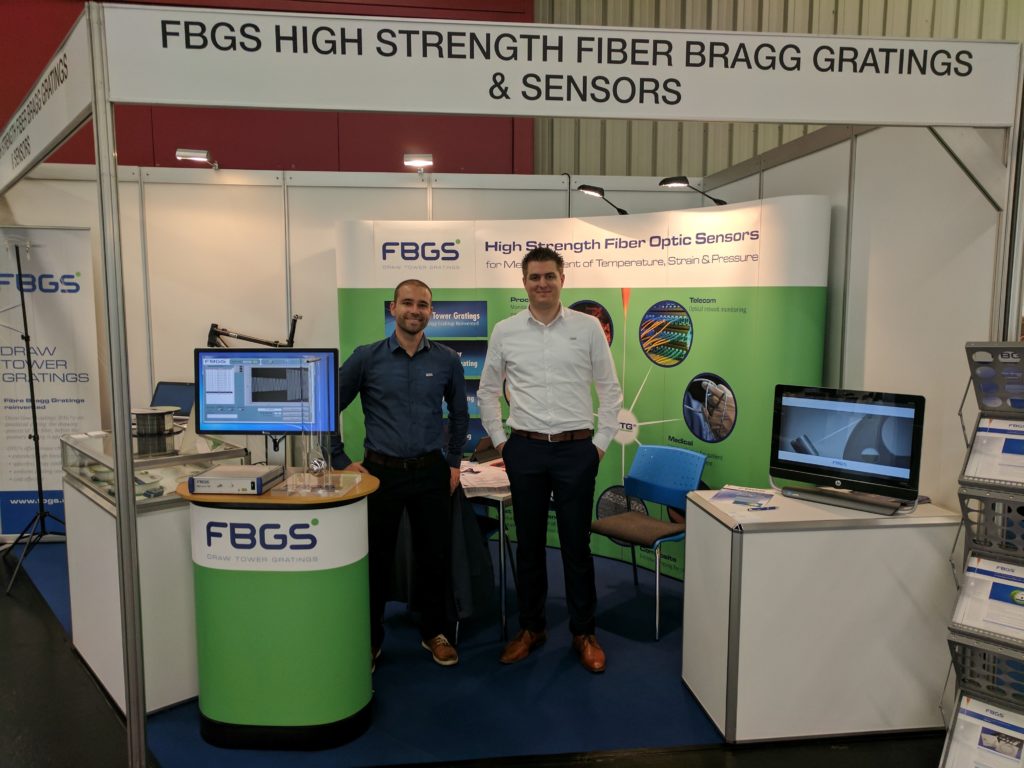 Further details on the exhibition are available on:
https://www.sensor-test.de/welcome-to-the-measurement-fair-sensor-test-2017/