About Fiber Optic Sensing
The growing interconnectability of people, devices and machines has led to a rapidly increasing need for sensing solutions allowing to measure a variety of parameters in a broad range of applications. The limits and shortcomings of traditional sensing technologies paved the way for the emerging field of fiber optic sensing. Optical fibers are light weight, passive and unobtrusive sensing wires with a thickness comparable to a human hair. Sensing features can be tailored to the needs of the application and the unprecedented multiplexing capabilities allows to move away from traditional discrete measurement points to continuous measurements visualizing strain and temperature gradients, pressure, multi-directional force, curvature and shape information. The technology is today being used in various industries ranging from industrial processing, structural health monitoring and energy to aerospace, medical and safety & security.

FBGS Sensing Technology
Fiber Bragg Gratings (FBGs) are made by lateral exposureof an optical fiber with a periodic pattern of intense laserlight. The generated pattern will be translated into apermanent refractive index change inside the fiber coreforming a grating. The resulting FBG acts as a wavelengthselective mirror for one distinct wavelength (Braggwavelength).
By exposing a fiber with several FBGs withbroadband light, each grating is reflecting a certain amountof light at a different Bragg wavelength which can bespectrally detected. If the FBG fiber is manipulatedby variations of strain and temperature a shift of the Braggwavelength is measured, which can be used to calculatestrain and temperature values very accurately.From the basic functionality of measuring strain andtemperature many other measurands like force, pressure,shape, flow, acceleration, weight and displacement can beadditionally derived.
Temperature sensing in steel casting
There is a worldwide tendency to increase the "situation awareness" of industrial processes leading to improved production efficiency and reduced downtime. This Industry 4.0 revolution goes hand in hand with a need for integrated sensing solutions, more advanced process control as well as data analysis and connectivity of different processes.
A key sensing building block for the steel casting industry to capitalize on this trend is temperature monitoring. Traditional thermocouples are today often used as discrete sensing elements which are cumbersome to install, prone to wearing and often come with a lack of robustness.
Recent advancements in the world of fiber optic sensing radically change the way the industry is looking at temperature sensing. Fiber optic sensors offer the possibility to multiplex tens to hundreds of measurement points in a single optical line without any compromise on measurement accuracy or reliability. As a result, highly accurate and distributed temperature profiles can be mapped out in real time, stored for further analysis and historic data comparison.
Critical casting sections such as the meniscus area can be continuously monitored with dense arrays of measurement points allowing for steel flow visualization. The endless multiplexing possibilities moreover enable more advanced features such as break-out detection, process optimization and offer the possibility to improve steel quality.
The resulting data can be combined with other thermodynamic measurement information and controlling/actuation tools of the steel casting process – for example stopper/braking mechanisms.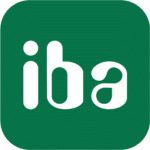 FBGS offers a full temperature sensing solution including temperature sensing probes (customizable), robust cabling including full connectorization, rack mountable measurement devices and integration of read-out software. Integration within the widely used IBA measurement environment was recently completed and field tested.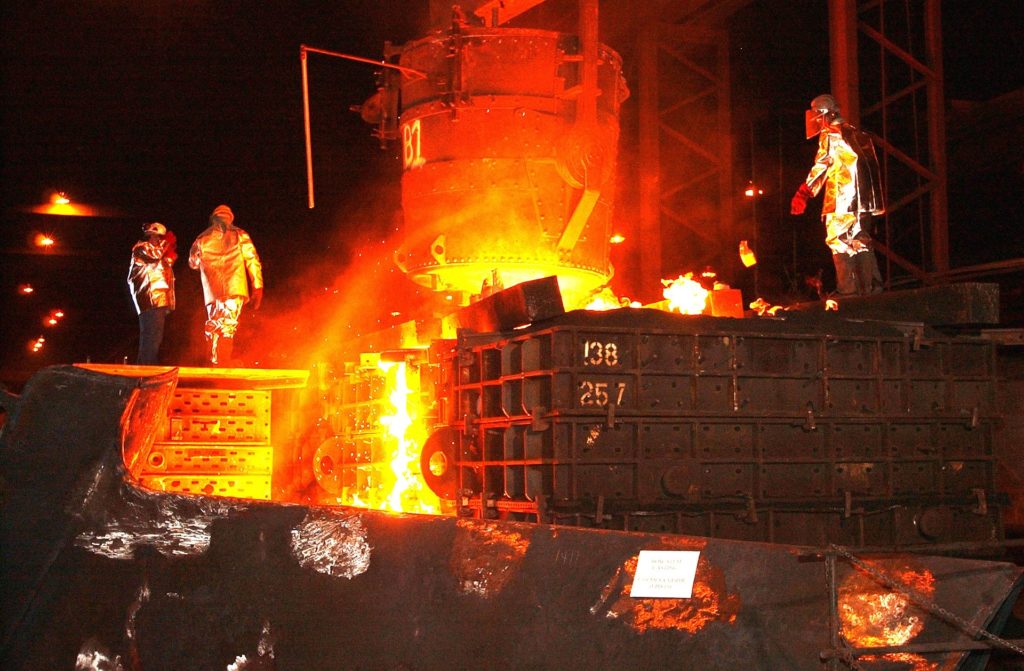 Advantages
Sensor system advantages

Unprecedented multiplexing possibilities leading to full 2D temperature distribution mapping
Up to 500 measurement points with one system
Highly accurate and reliable turn key sensing solution
Easy to install with reduced cabling efforts and field proven technology
Fully customizable sensor design
Maintenance free operation

System will enable

Improved process understanding
Break out detection
Sticker detection
Crack warning
Detection of casting flux changes
Sensing in all mold plates and tubes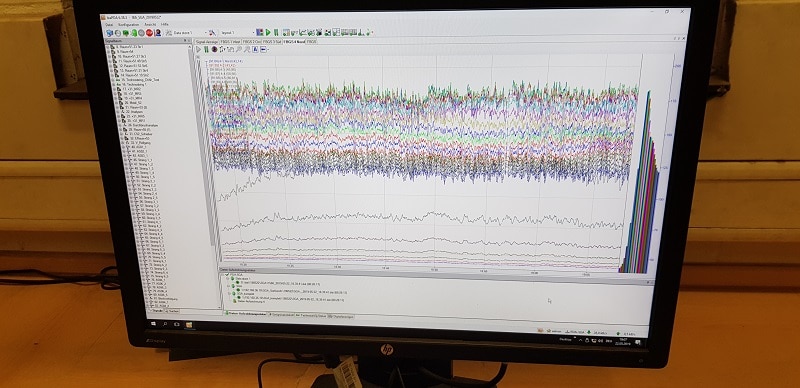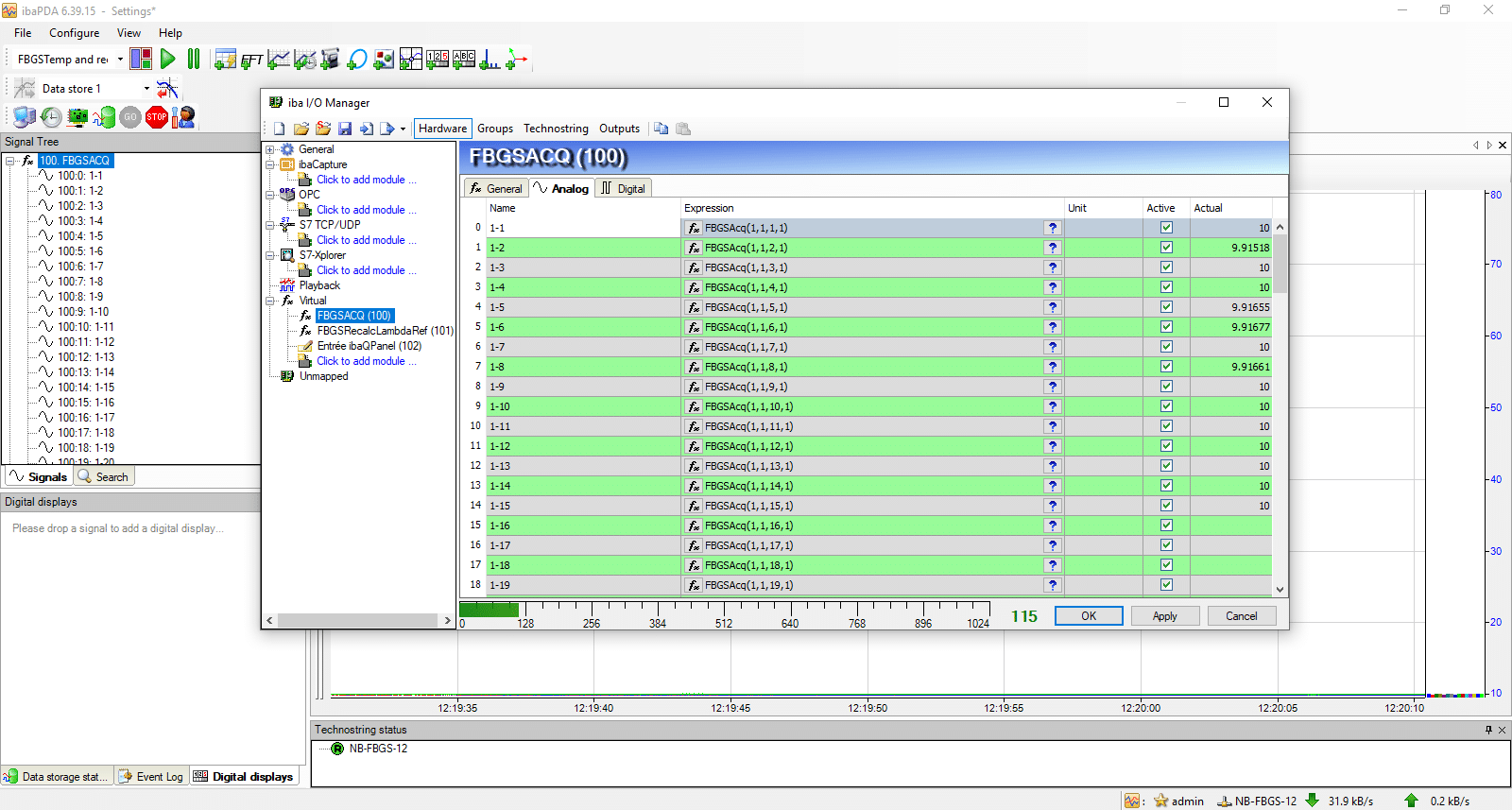 1 / 8
About FBGS
FBGS is a Germany / Belgium based developer and manufacturer of high strength Fiber Bragg Gratings (FBGs), Interrogators, Sensors and custom-made fiber optic sensing solutions. Therefore, FBGS has developed two unique and fully automated production processes for FBGs which result in very high quality and cost-effective sensing components with unique optical and mechanical characteristics. FBGS's products are suitable for both standard and bespoke applications in industries such as: medical, composite, transport, process, civil & geo, telecom and R&D. FBGS supplies 'Draw Tower Gratings' – DTG® and 'FemtoSecond Gratings' – FSG® as an OEM component and our products can today be found in many applications and products developed by our customers worldwide.